Maxcore will be exhibited at JEC WORLD 2023 show on SICOMIN booth Hall 6 G 43

On display will be one of four 50mm thick sandwich epoxy glass panels which passed Euroclass B S1 d0 manufactured by RTM with Firegrade SICOMIN epoxy FireGreen 37 and Gelcoat SGI 128.
Accelerated video test conducted on april 4th 2022 at LNE:
With superior fire and smoke behaviour, high mechanical properties and excellent impact resistance, MAXCORE's target markets are Civil Engineering, Transportation and Naval Construction.  
MAXCORE factory will be up and running by in 2024 in the town of Troisvilles, in northern France.
Sicomin's MaXcore fibre-enhanced foam core panels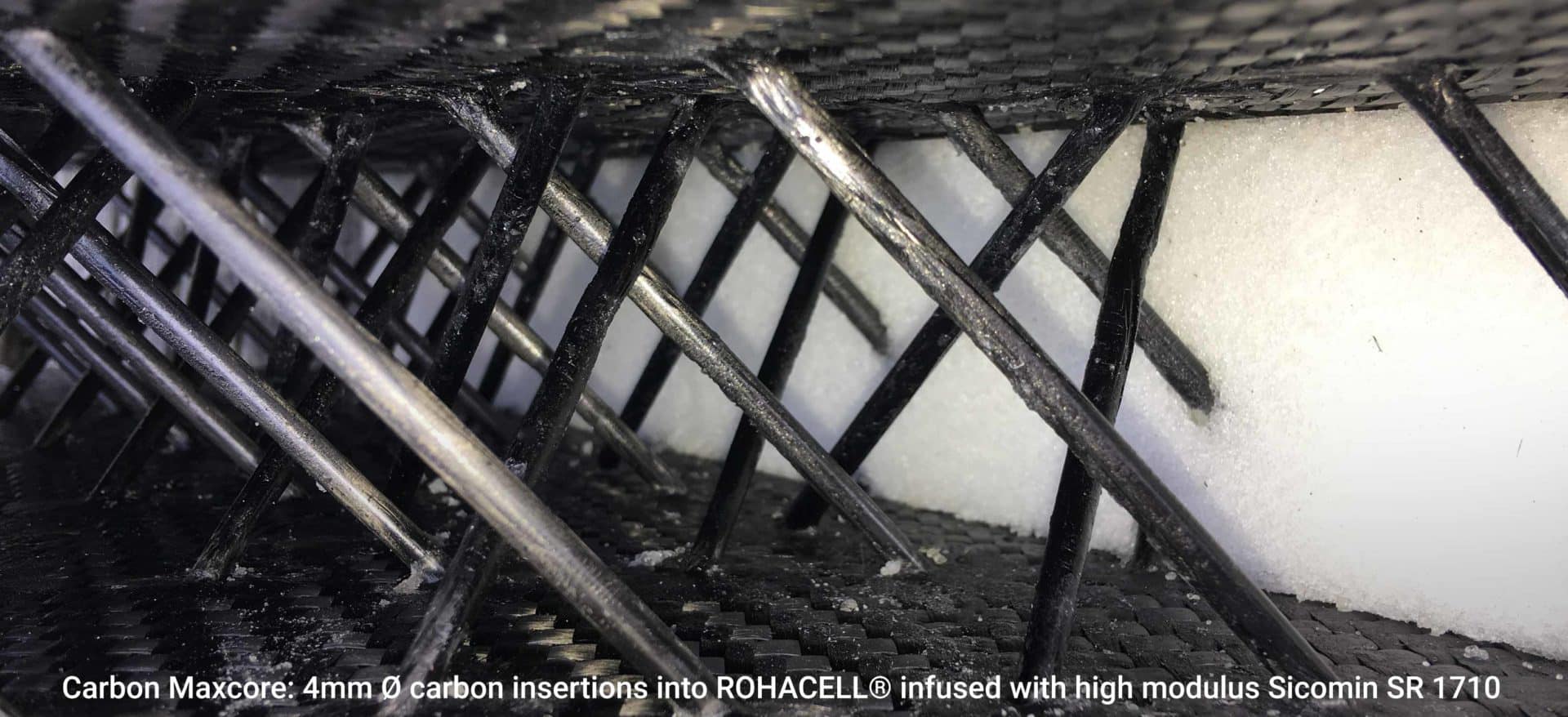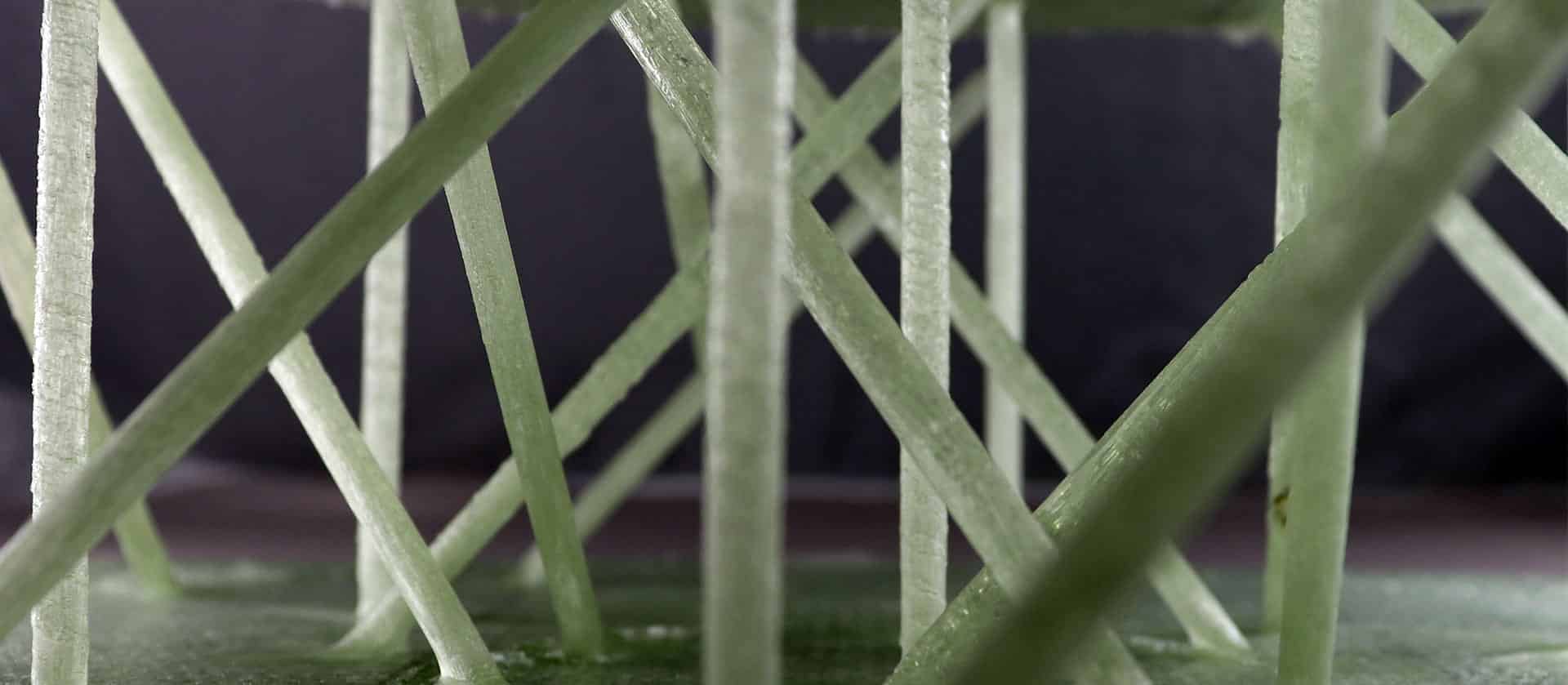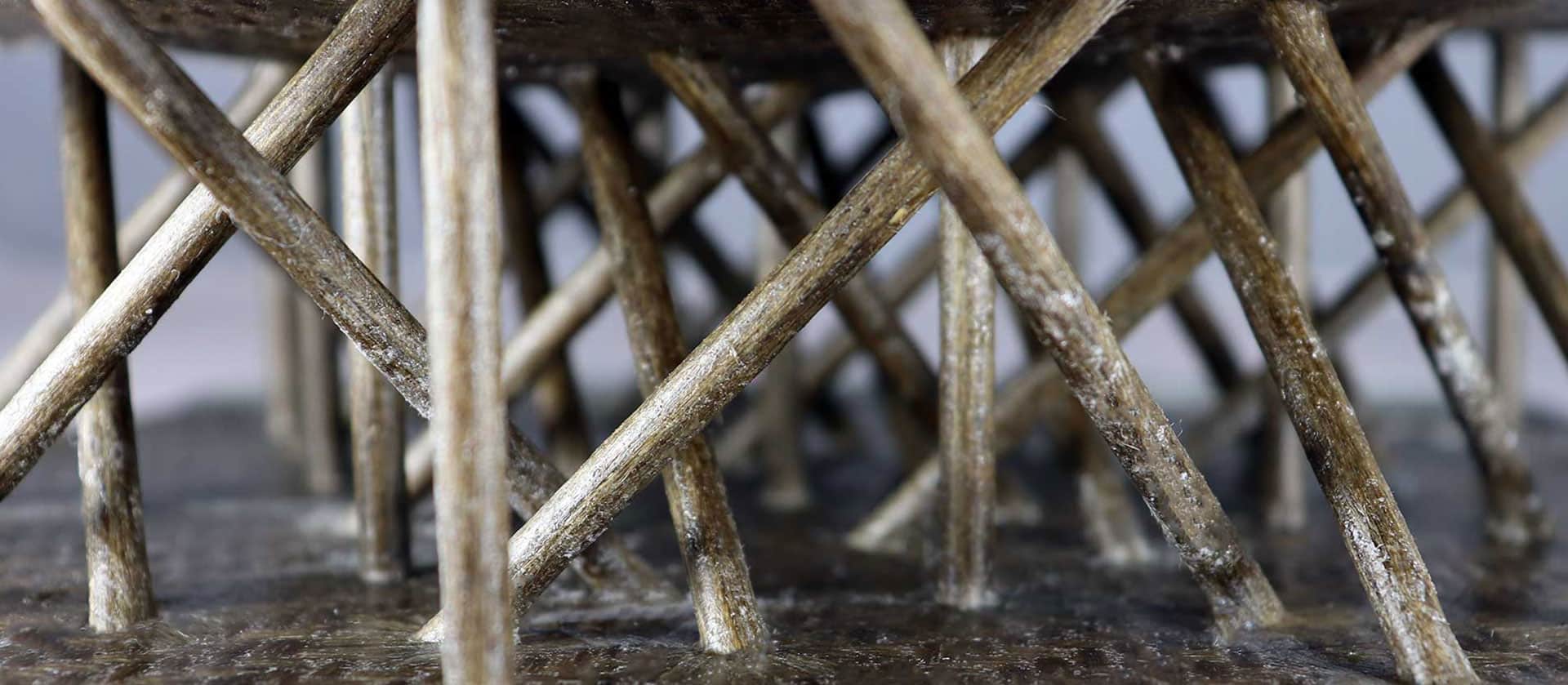 Redefining Sandwich Core Infusion Technology
MaxCore is a new method of dry fibre insertion into sandwich core sheets for infusion manufacturing of large composite parts for civil engineering, transportation, wind energy and marine industries. Dry fibres are inserted into foam in multiple orientations and are responsible for 100% of the mechanical properties of the infused processed core. Fibre insertion is precise and consistent, resulting in a 70% fibre content by weight of infused glass.
cost-effective option compared with classic foam cores used in composite panels, especially the thicker the core, for example from 30mm to 200mm or more.
The options for panel dimensions are almost unlimited up to 2.5m wide with lengths up to 12m or more depending on customer requirements and transport.
Standard lengths are approximately 2.5m to 3m subject to selected foams.
MaxCore's patented fibre insertion method can be applied to kits in which fibre orientations are engineered within each panel to incorporate openings such as portholes, windows and doors, and to provide additional local reinforcement.
Foam core is solely a carrier for the dry fibres and can be selected based on required parameters such as closed cells, water resistance, minimal resin absorption, recyclability, sustainable chemistry, thermoformability, fire and smoke behaviour as well as weight and cost savings.
The Maxcore technology has been developed to maximise sandwich panel properties in large thickness formats.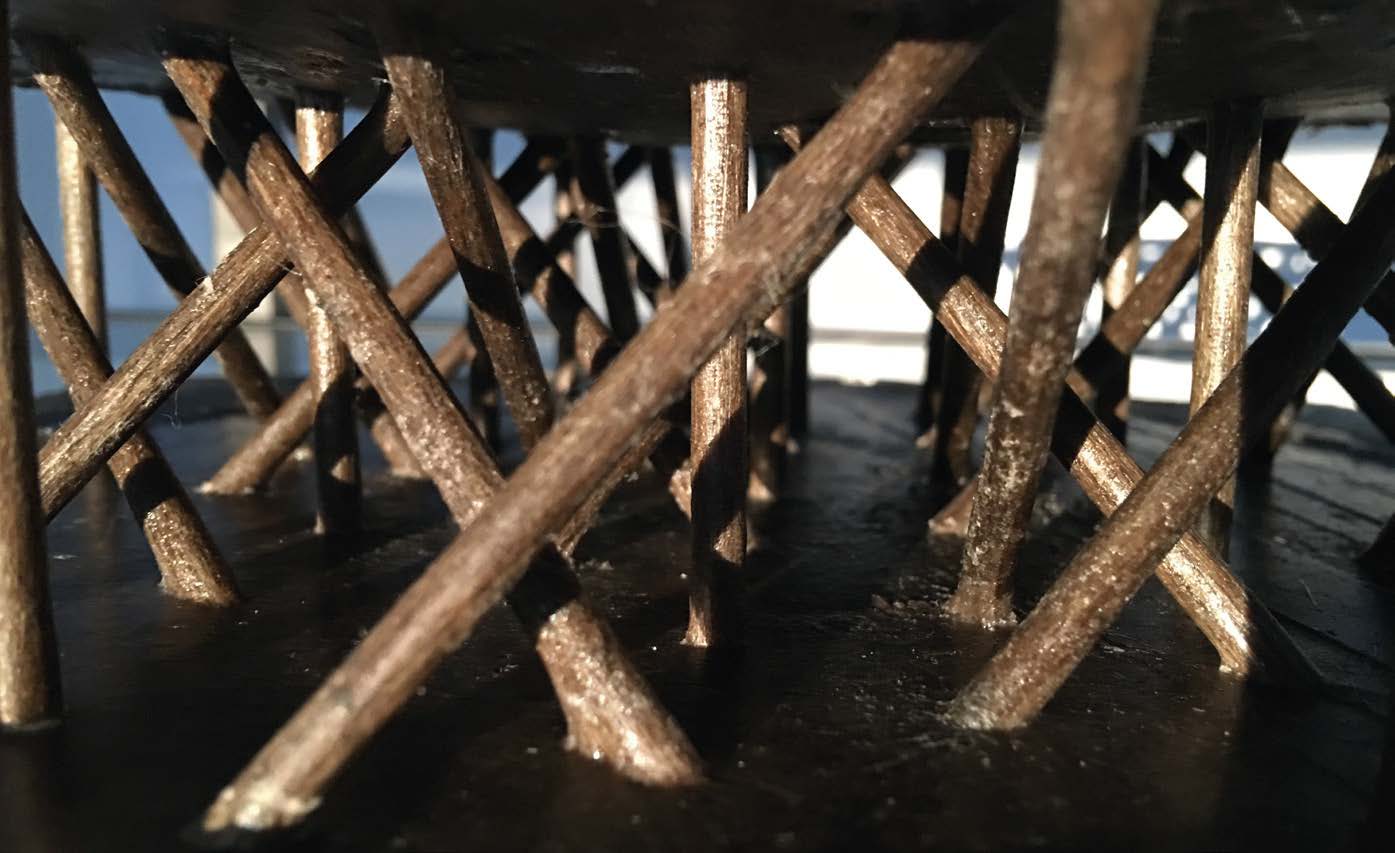 4mm diameter flax fibre insertions infused
with bio-based epoxy Infugreen 810.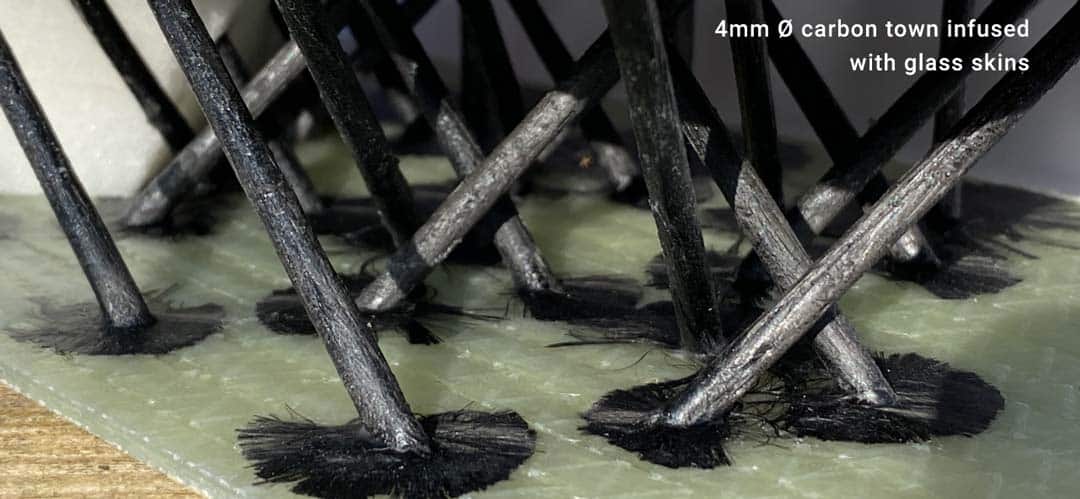 Benefits:
Maximises sandwich panel properties in large thickness formats.
Cost-effective technology.
Unlimited options for panel dimensions.
Compatible with epoxy, polyester and vinylester resin systems.
Its unique dry fibre insertion technique can be applied with a variety of materials, including aramid, carbon, basalt, natural, thermoplastic and glass fibres.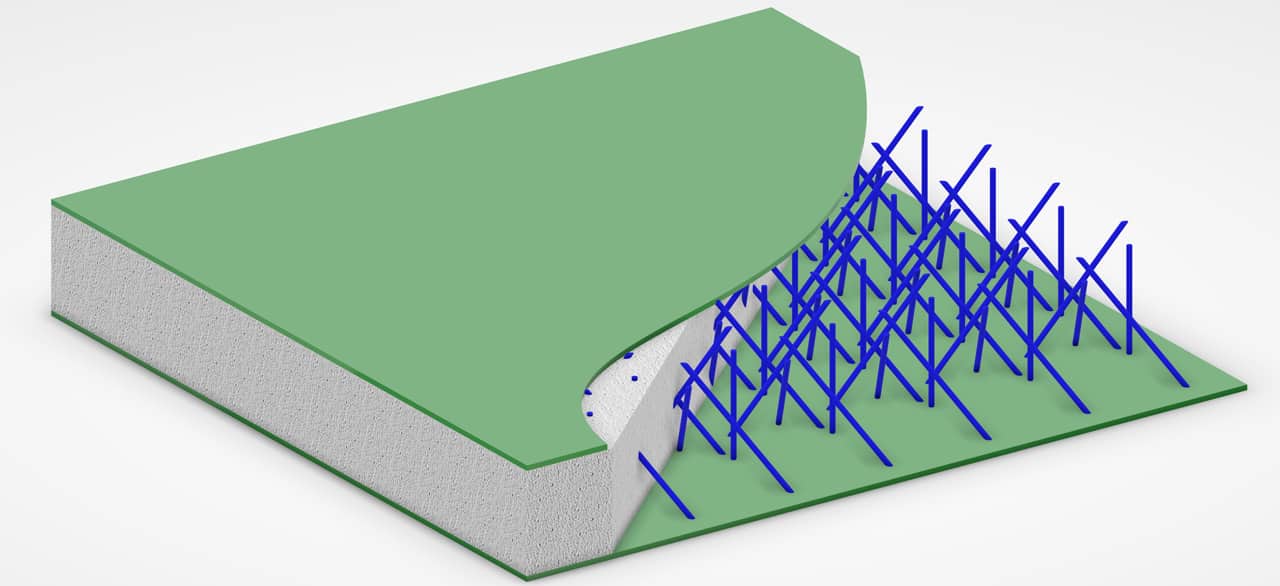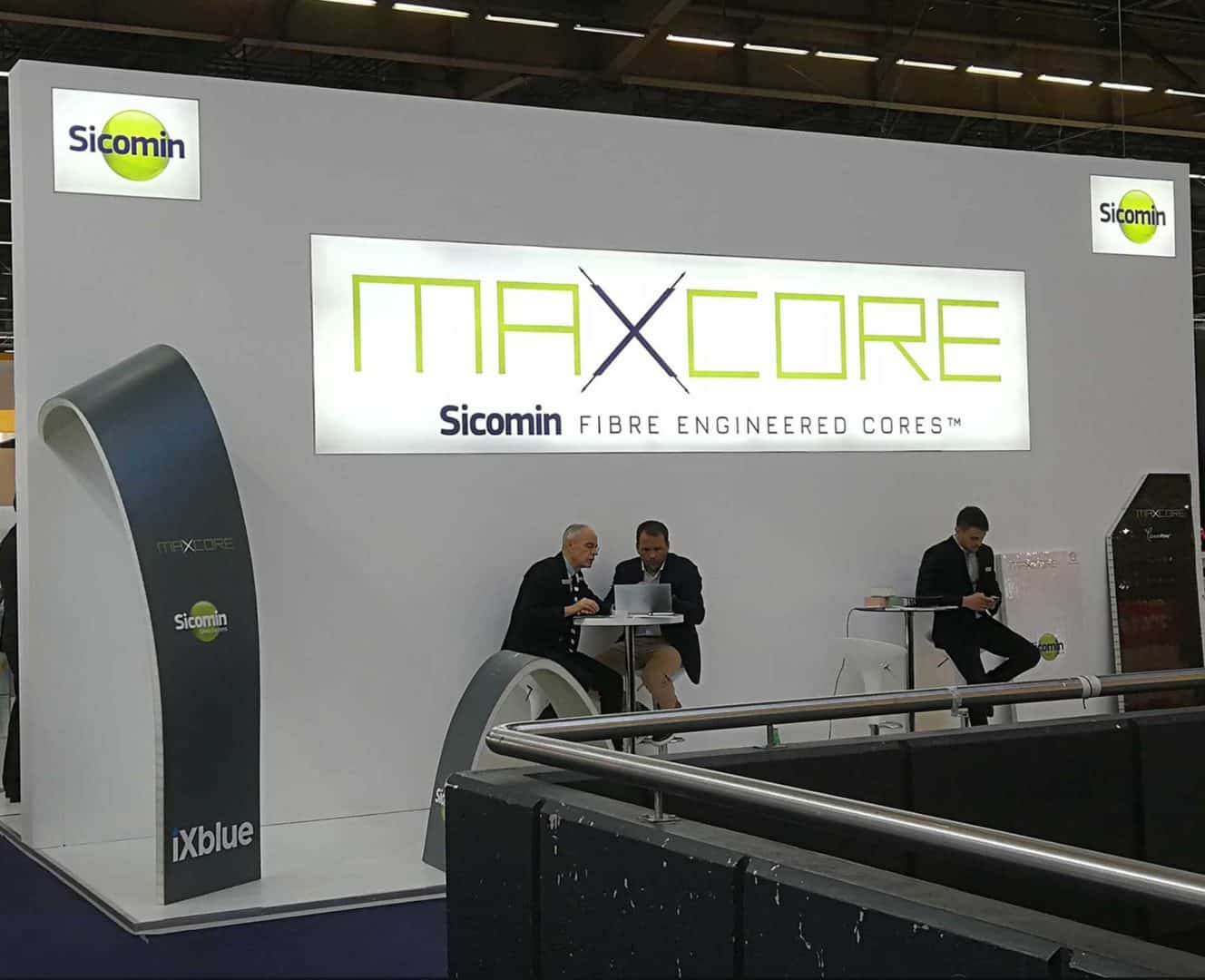 Several MaxCore panels will be on display at Sicomin's booth G43 in Hall 6 at JEC World 2019 from 12 to 14 March.
Panels infused with Sicomin's epoxy infusion SR 8100 and Infugreen 810 with 4mm glass tows at 70% fiber content in weight.
A 50mm 3AC PET core fire retardant panel infused with Sicomin's intumescent SR 1125 epoxy, with inserted 4mm glass tows providing a 63% fibre content in weight.
A flax fibre reinforced panel produced with Infugreen 810 (38% carbon content from bio-based sources), 50mm 3AC PET core, hybrid flax & E-glass skins and a bio-based Epoxy Gelcoat.



Maxcore 23 bis rue du général de Gaulle, 59980 Troisvilles, France